Olympians' Mother Killed by Stray Bullet
Reading Time:
< 1
minute
Mabel Martinez, 56, was fatally shot in the head in her Connecticut home while sewing. Mabel was the mother of Puerto Rican Olympian, Yarimar Mercado Martinez, "a rifle shooter on the Puerto Rico Olympic team who competed in the Summer Olympics last year and in 2016," reported by CBS News. 
Upon investigating, authorities believe Mabel was just an innocent bystander and the real target was actually near her home at the time who was later shot but at this time no arrests have taken place, believed to be drug-related, and had nothing to do with Mabel Martinez. 
The daughter took to social media to express her heartbroken anguish stating in Spanish (translated to English), "Two days ago you called me with excitement, asking me to save the date and help you prepare to renew your wedding vows with daddy in Puerto Rico. There are so many things I still needed to learn from you … I was so far away without being able to do anything, I couldn't even say goodbye to you…You taught me the motto 'everything happens for a reason and I applied it in every difficult situation in my life. But, this time? This time I don't know how to apply it, mommy, can you help me, please? I really need to understand this," as reported by CBS News. 
Yarimar and her family are bringing her mother's body back to Puerto Rico so that she could have a proper burial and a chance for all of the family to say goodbye, but she made a statement that during this time she needs to be with her family. So, Yarimar will not be competing in the Olympics for Puerto Rico and focusing on her time with her family. 
Leave a Comment
About the Contributor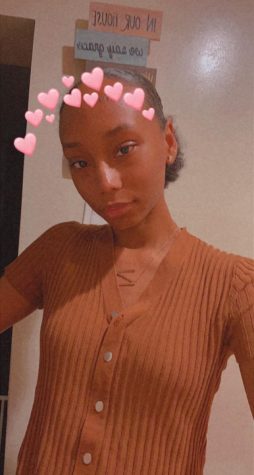 Najla Alexander, Crime Reporter/Features Editor
Najla Alexander is the Features Editor and Crime Reporter for The Monitor. She is Majoring in Digital Journalism and Minoring in Forensic Psychology. Her...