Importance of Representation of Black Youth in Disney Movies
Reading Time:
3
minutes
Disney films, specifically Disney princess films, teach young children what kind of role models to look up to as a leader and have the chance to see someone who looks like them on the TV screen. Someone they can relate to and who represents their culture but there was no representation of a Black Disney princess until  Princess and the Frog came along in 2009. The Black community did not get representation with a Disney princess until 72 years after 1937 when  Snow White and the Seven Dwarves first aired.
Along the way, Disney started to present more BIPOC Disney princesses representing not only the Black community but APIA, as with Moana, and Raya and The Last Dragon. Now releasing in 2023, The Little Mermaid is played by Halle Bailey, singer and Grownish star. The teaser trailer was dropped on September 9th, which made waves in the best way possible by making strides in more representation. Parents of little Black and Brown girls everywhere were recording their children's reactions to seeing someone who looked at them as a familiar Disney princess. Seeing their faces light up with glee and joy, realizing they too can be represented as any Disney princess. In a viral TikTok, a little girl is shown the trailer for the first time as Ariel swims across the screen. She exclaims with her little hand over her heart about how cute brown Ariel is and could not be happier. So many children acknowledge that they are finally being represented well as a community, but not without backlash from the white community. All because Disney cast a children's fictional underwater sea-creature story with a Black actress, a story where race should not be a factor. 
All over social media, racists and bigotry trolls spread hate about a children's movie because the main character was not white. The trailer hit almost 1,000 hateful dislikes in just two days after it was released. Twitter is flooding with negative comments, not thinking about how much representation matters for Black youth in Disney princess movies. Twitter has not even acknowledged the hateful remarks by spreading more positivity surrounding the film to drown out the trolls and stop the hate from spreading even further. 
Some MMC students were asked about their reactions to the new teaser trailer and the negative racist comments that followed from trolls: 
"When I saw the trailer, I was excited about the movie because I loved "The Little Mermaid" growing up. When I saw the actress, my first reaction was that she was really pretty. I think it's great that a Black woman is playing Ariel because it'll give representation to the next generation of girls like the ones I saw on TikTok," stated Michelle Ledezma, 19, Sophomore. 
"I'm super excited about the live-action adaption! I loved seeing everything reimagined as we would see it in real life, especially when Ariel explores the shipwreck. It looks cool. Also, hearing Halle Bailey's version of "Part of Your World" was absolutely chilling. I think that she is a perfect fit for Ariel, and she is going to be absolutely perfect!" exclaimed Serena Weiss, 22, Senior. 
"I'm so excited for this film because "The Little Mermaid" is my favorite Disney film of all time! I didn't really understand why people were upset at her race because we were getting  a mermaid movie, and honestly who the hell cares. Since I was a little girl I grew up fascinated with the film so if this change means more little girls get to grow up with that same fascination then that's all that matters," said Nicola Travali, 23, Junior. 
Representation allows children to seek out themselves and those who like them in the media to have characters they can relate to. In order for them to feel validated like any other person should and feel like they are seen and heard. Not only is this reimagination of a classic Disney princess doing that, it shows that race shouldn't matter, but the talent for that particular character should be the main factor.
Leave a Comment
About the Contributor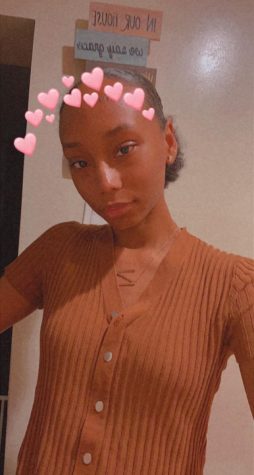 Najla Alexander, Crime Reporter/Features Editor
Najla Alexander is the Features Editor and Crime Reporter for The Monitor. She is Majoring in Digital Journalism and Minoring in Forensic Psychology. Her...