Playing in a Concrete Jungle-Gym: A Day in the Life
Reading Time:
5
minutes
Marymount Manhattan College prides itself over the fact that "the city is your campus". It's even mentioned on the college's website. "New York City will be your playground, your classroom, and your home." 
Waiting for the adventure to kick into gear is one daunting process, but allowing yourself to be fully immersed in New York City and utilizing this concrete jungle-gym is where the fun really begins. 
Meet Lauren Barrett. 
Lauren is currently a Junior at Marymount Manhattan College. She is a Media Arts & Communications major with a Studio Art minor. 
I followed a day in Lauren's life to show how a typical student here at Marymount can utilize the city, even for the most mundane tasks, like getting groceries for dinner. Let's start at the very beginning.
I arrived at Lauren's apartment building around 9 AM. After six flights of stairs, I entered the world of Lola. 
And no, Lola isn't one of Lauren's roommates, or just a cute nickname. It's the name that Lauren and her two roommates gave to their apartment.  
"For some reason we all decided she's a Lola for sure. I think the name is super feminine and sassy, and that's kind of how the energy in our apartment feels."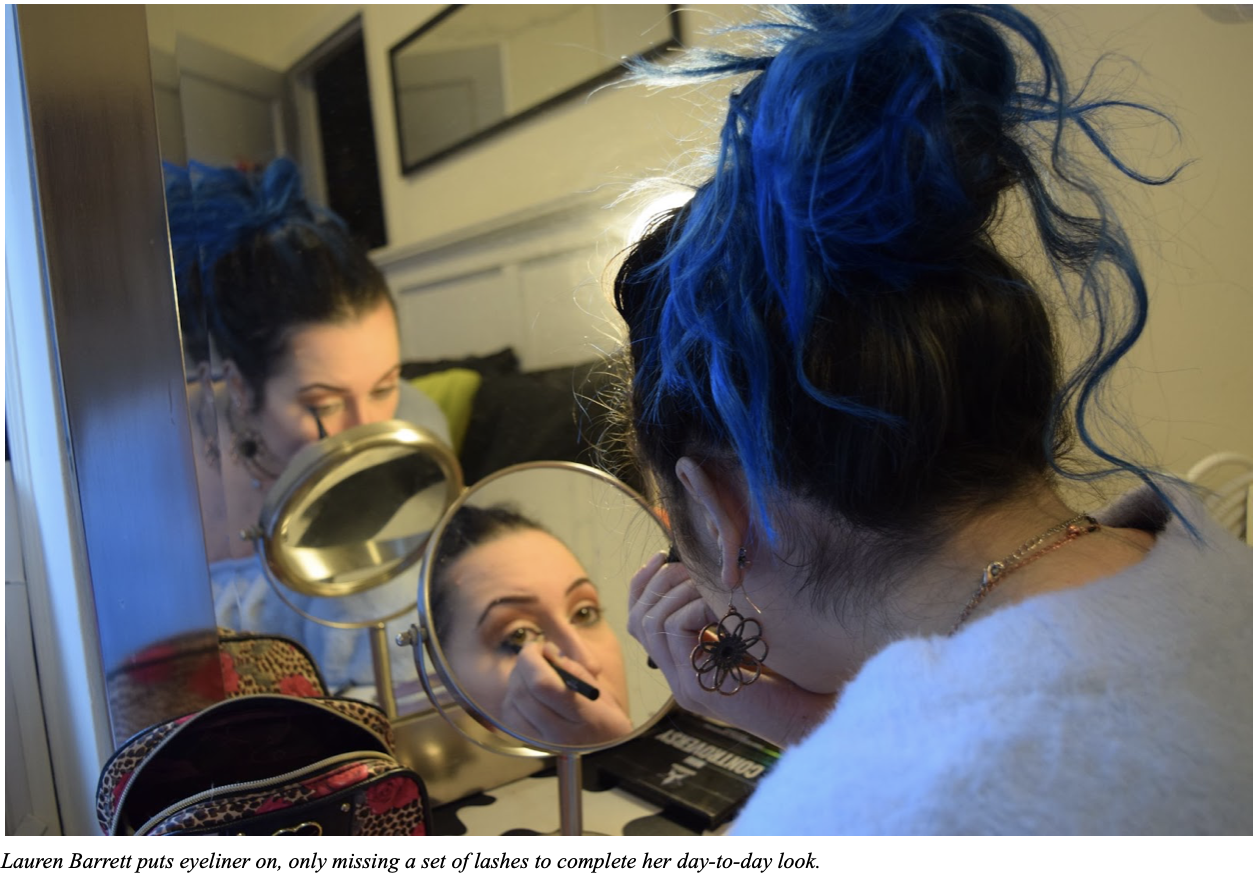 As I arrive, Lauren is in the middle of getting ready for her busy day as a Marymount student. She, as you'll soon learn, is quite the artist, and her makeup process is no exception in reflecting that. 
As soon as she was ready to go, we hit the streets!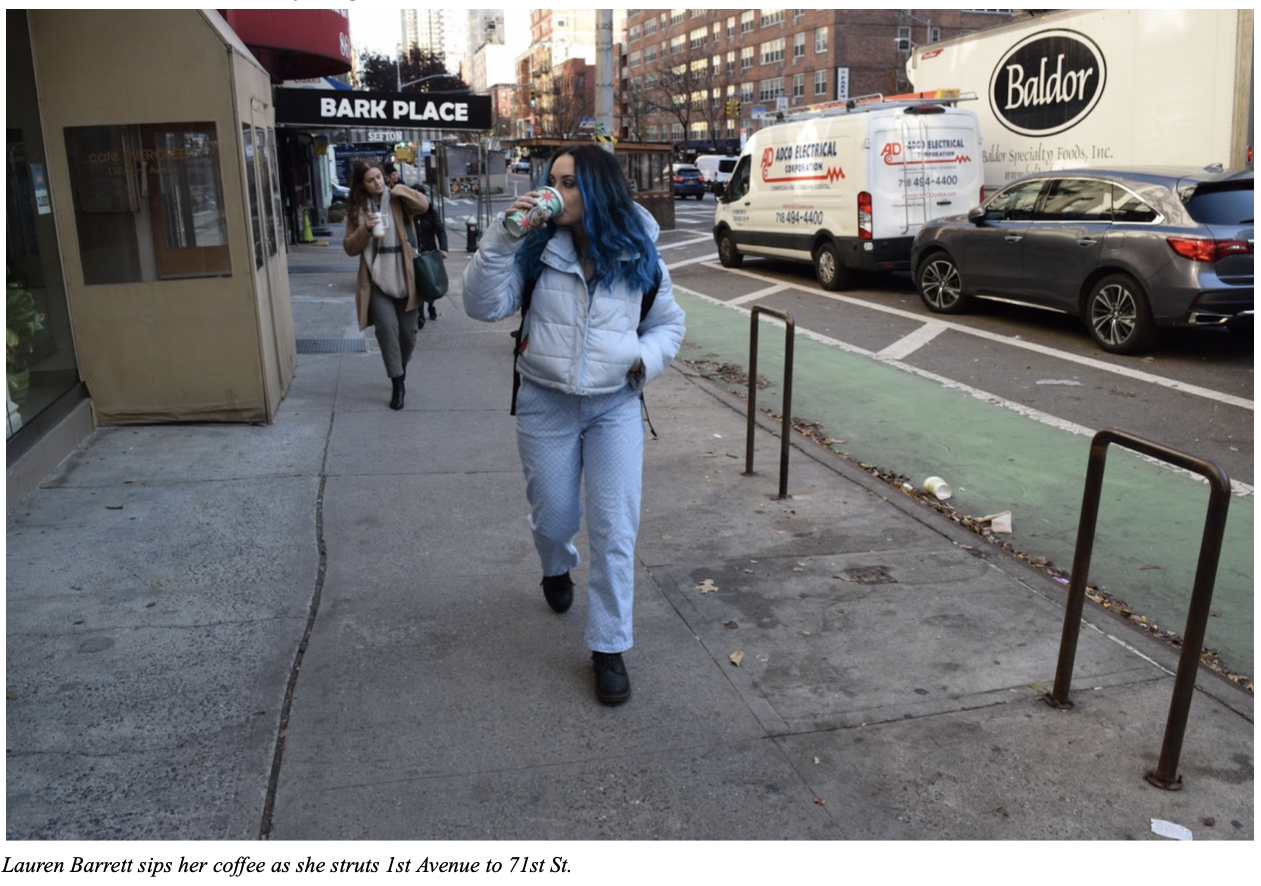 On her walk to school, Lauren stopped to get a morning coffee since it's on her way. 
Once we got to campus, we parted ways as she headed to her Documentary Directing class. Then, after her class got out at around 12:51 PM, we started our trek around the city. 
First stop was Market Deli on 1st Avenue. 
"Recently, I've been working a lot on my Drawing on Location class final (which is to create 6 different pieces). I decided to focus on places I frequent, like my apartment building, my work, and my local bodega."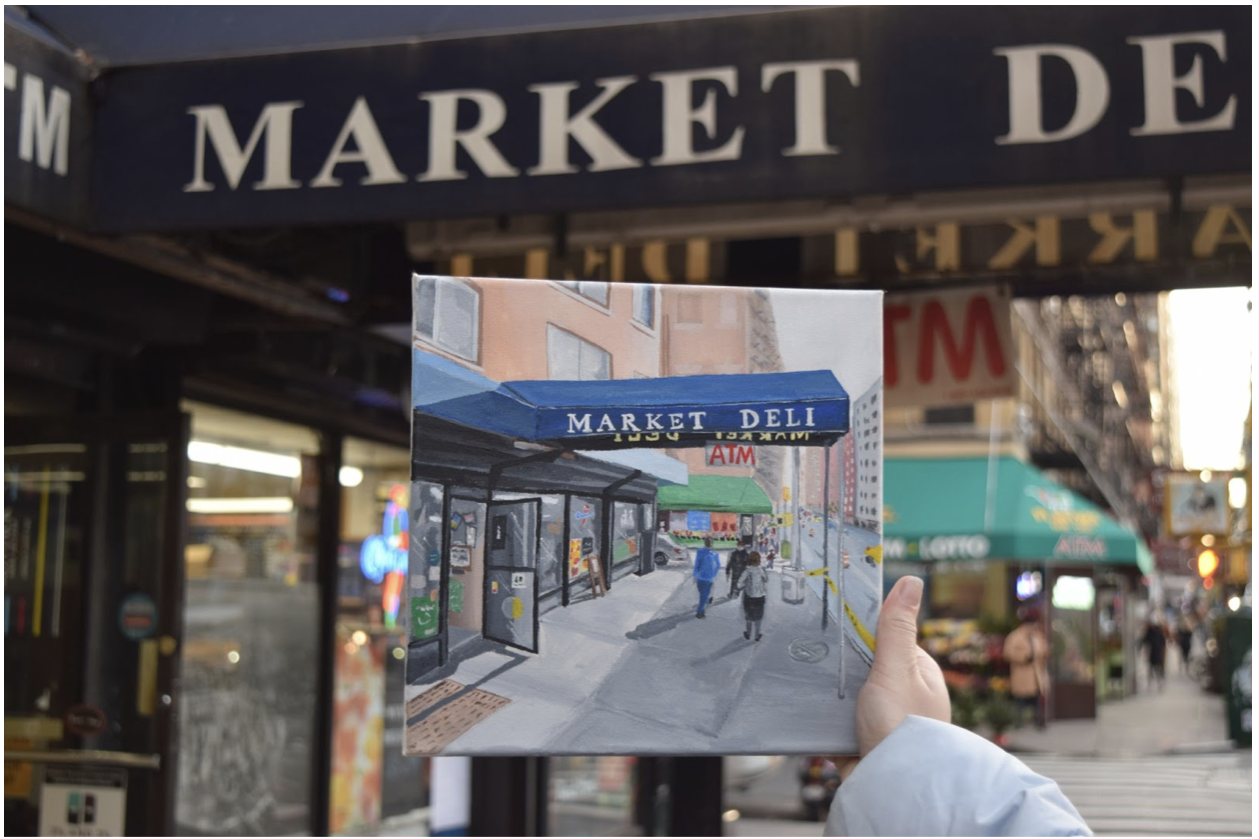 While here, Lauren checks out last minute additions that should be made to make the piece perfect. She takes a few pictures, then we continue our journey. 
After leaving the Deli, Lauren told me she had to stop by where she works, which happens to be Rockefeller Center. We hopped on the train and headed over.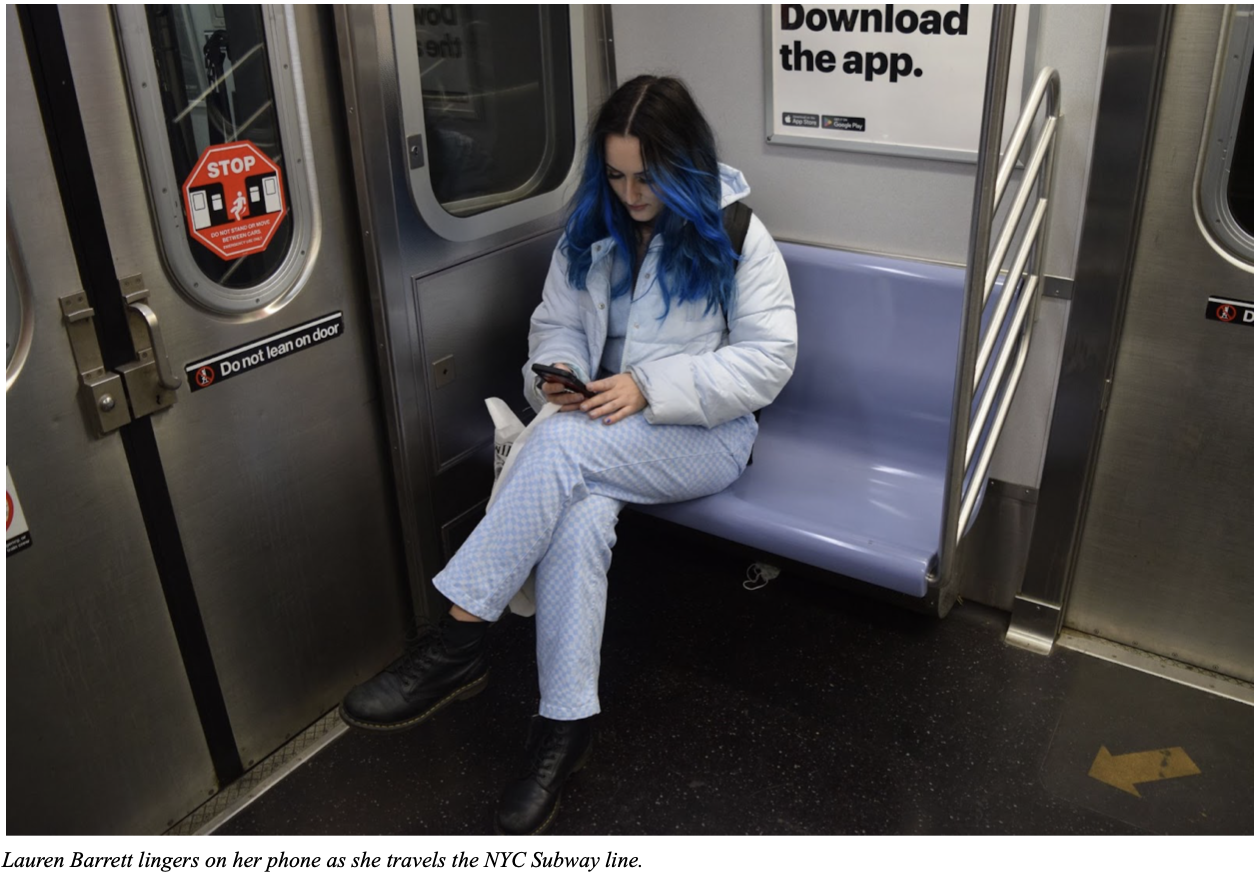 "I feel really lucky to have public transportation as an option here. I remember feeling nervous when I first moved to the city that taking the subway would be a stressful and confusing event, but I found it really easy to adjust to. Now it's almost second nature."
After a couple transfers, we arrived at our destination: Rockefeller Center. Lauren works at the Top of the Rock, which is the observation deck at Rockefeller.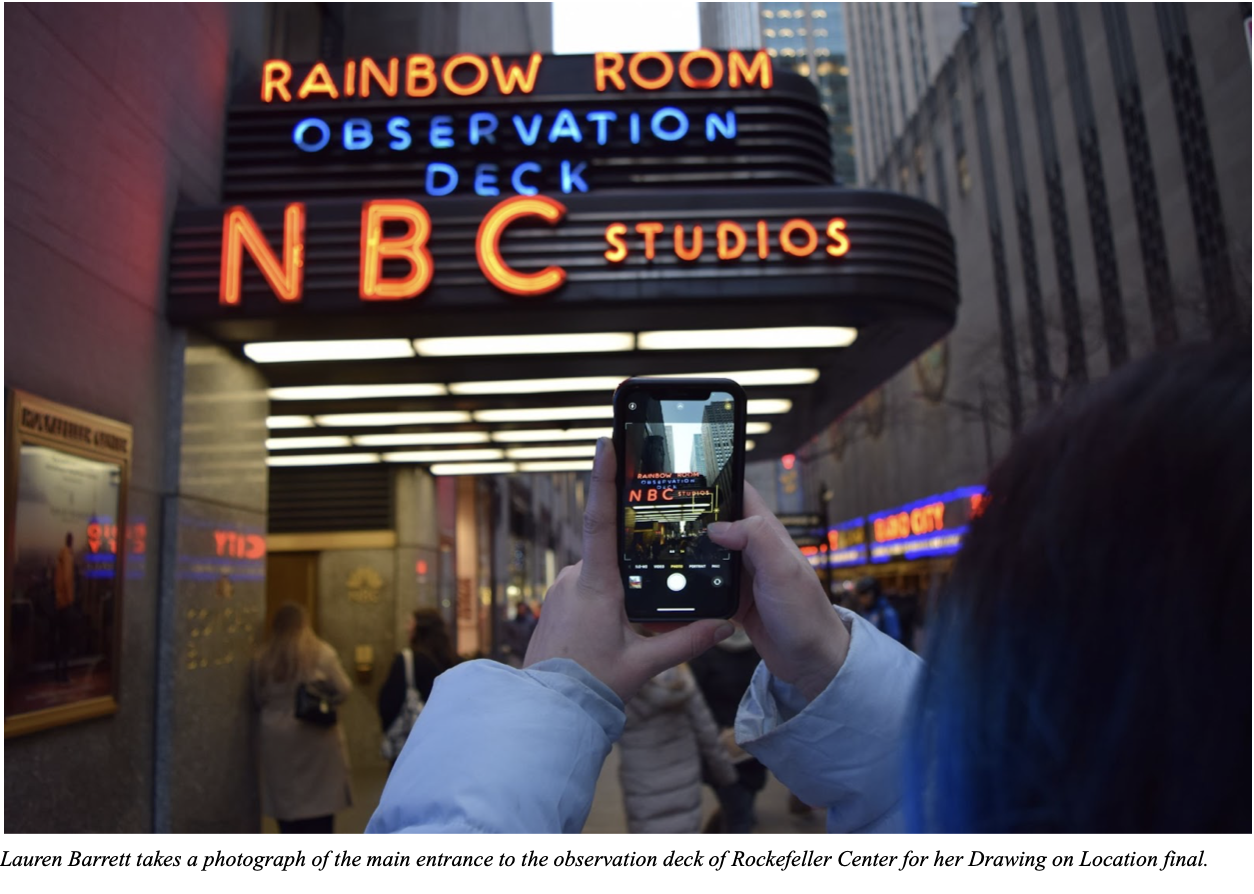 "Ultimately my goal is to work in media, whether it's with MTV, Spotify, or NBC. Working in the same building that SNL and Jimmy Fallon are filmed in has been so incredibly cool. I know that I'm in the right place and I'm hoping that I can network my way into the industry."
After some chatting with her coworkers, Lauren took the photo she needed for her project and we headed back uptown. 
On the walk back from the subway station, we stopped into a 24 hour grocery store for some dinner necessities.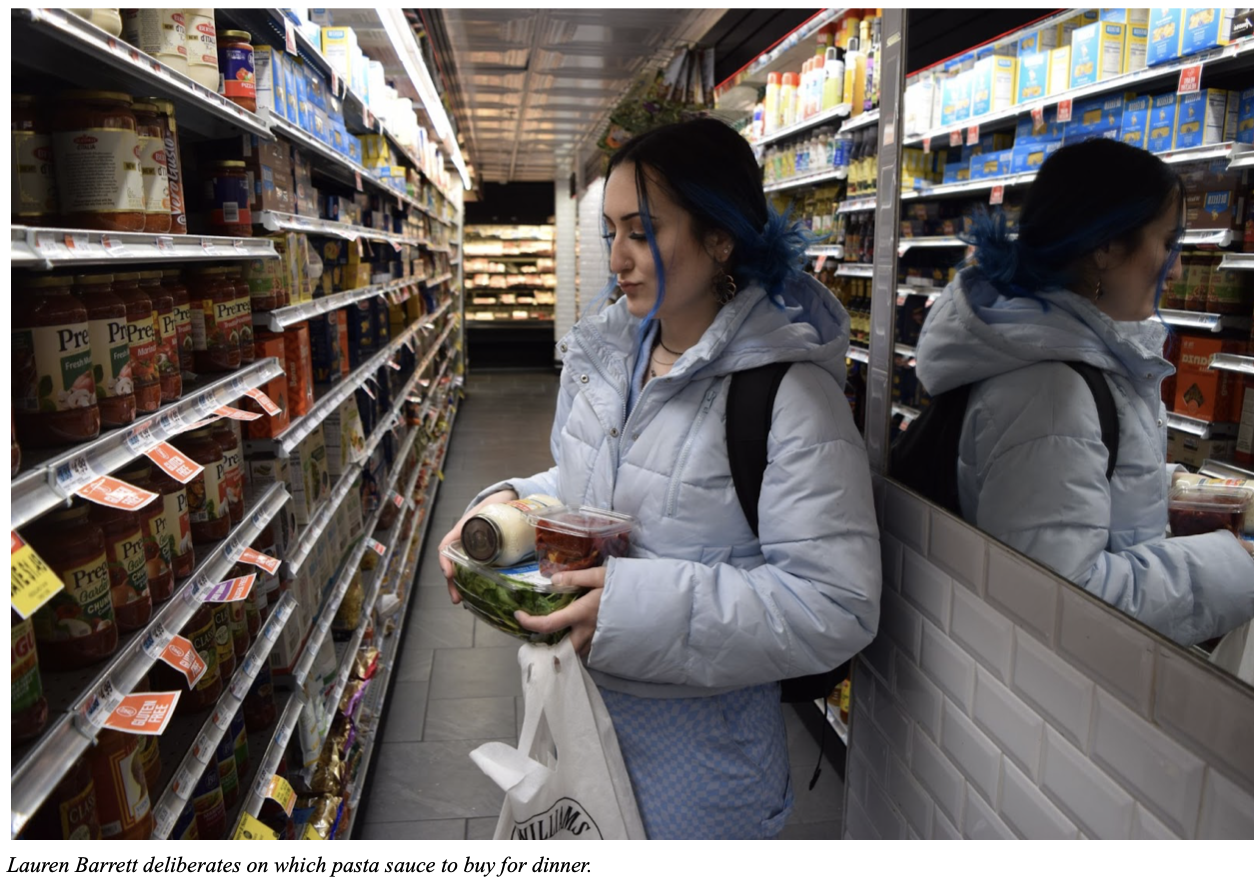 Anyone who lives in NYC knows how expensive it can be to buy meals, so to save money, Lauren makes most of her own meals at home.
Once back at Lola, Lauren immediately changed into comfy clothes. This is her way of getting into her nightly routine of dinner, homework, and relaxation.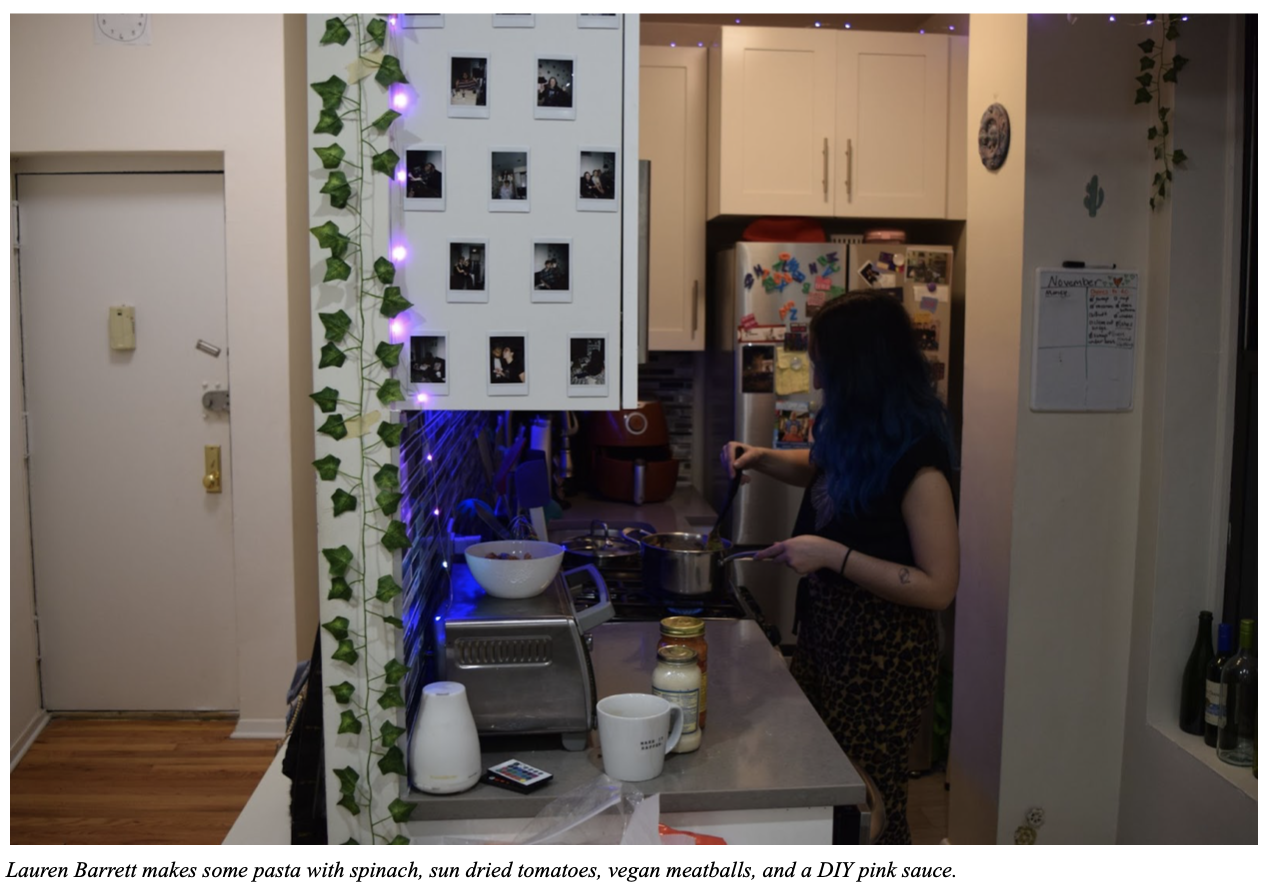 "I feel like it puts me in the best headspace to be productive. I also find that the city can sometimes be distracting so by taking my makeup off, it helps not jump on the urge to adventure outside."
After taking some time to herself to enjoy dinner, Lauren then shifted to studying…
…and painting.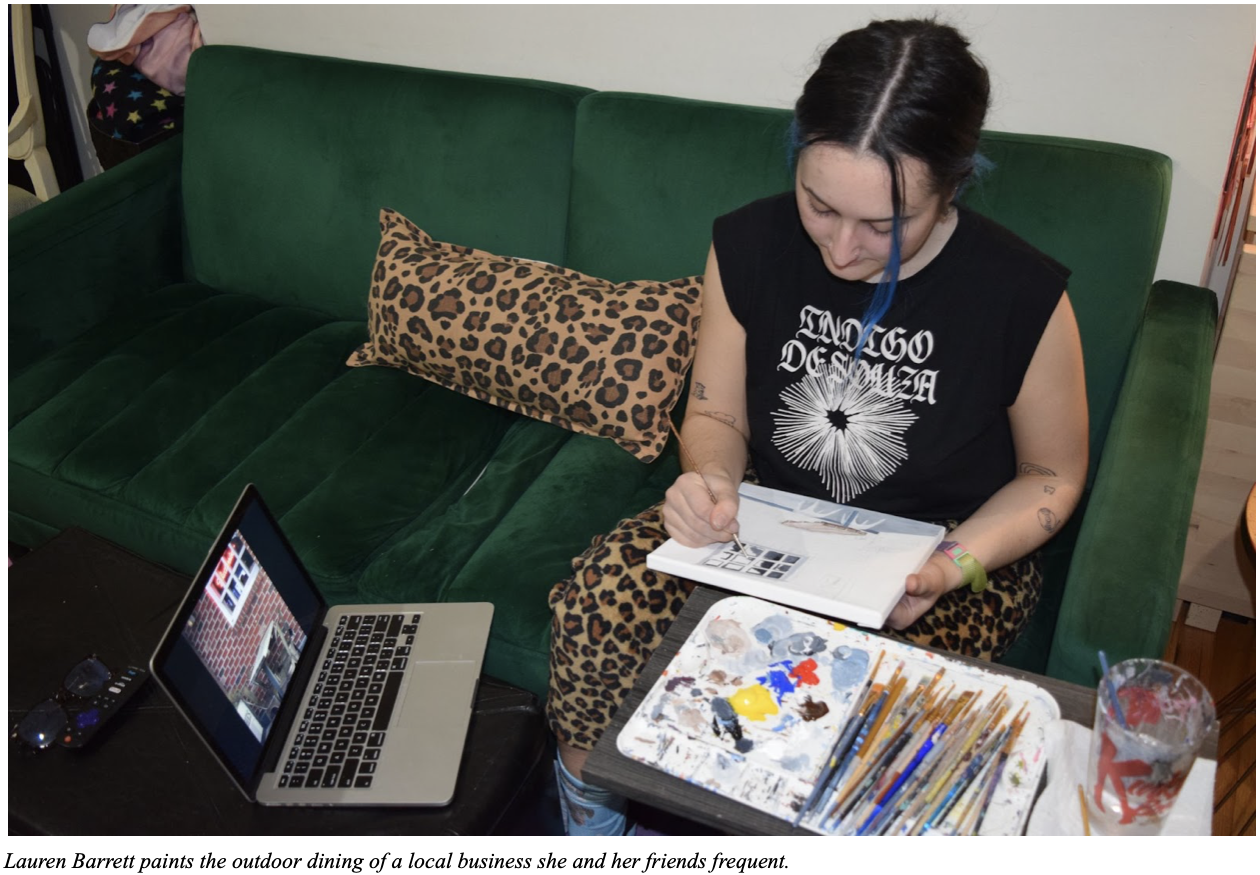 Lauren took a deep breath as she finished up and prepared to unplug and unwind. She packed up, welcomed her roommates home, and got ready for bed. We chatted, said our farewells, and then I left, leaving Lauren to recharge for another day filled with excitement and escapades.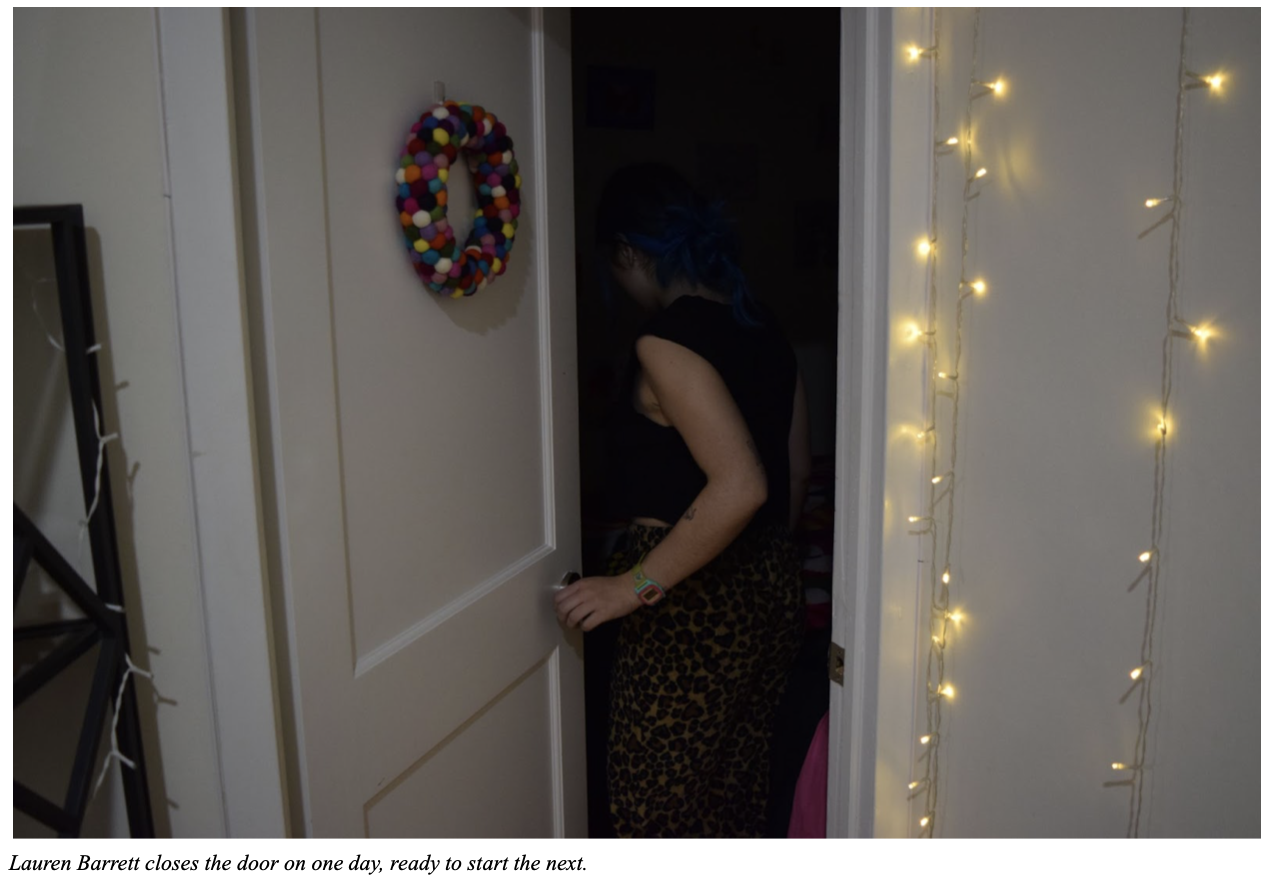 "Living and adventuring around the city everyday really helps reassure me that I'm where I belong. Even when I doubt myself at times, I know that inspiration is all around me. I have everything I need right here to truly push my creative expression and achieve my goals."
Coming into Marymount Manhattan College, I had no idea what it truly meant for the city to "be your playground". In fact, it was even an intimidating factor in choosing to come to Marymount. The school is not lying to you however.
 As a Marymount Manhattan student, the city really is your campus. You realize in your daily life that everyday tasks are made easier because of the convenience that life in New York City has to offer. The shops. The restaurants. Public transportation. It all fits together like puzzle pieces, giving you the luxury of convenience. One of the many luxuries that life in NYC has to offer. 
Leave a Comment