CANDANCE WITHERSPOON DISCUSSES BUSINESS, PERSONAL GROWTH
A Conversation with a Young Business Woman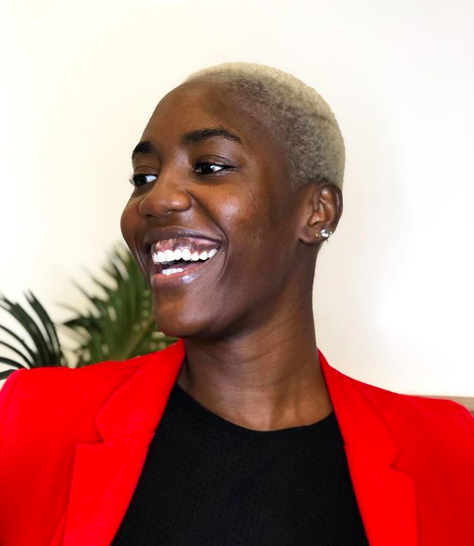 Reading Time:
4
minutes
With a firm grip on her hair cutting scissors, Candace Witherspoon hovers the sheers above her client's head. Meeting the client's eyes in the mirror, the unspoken question weighs against their chests: "Are you sure you want to do this?" And with a fearless nod from her client, Witherspoon let her scissors cut away the long inches of her hair. 
The power behind letting a stranger have control over what happens to your hair can bring clients a new sense of confidence, or bring them to tears. To a passionate hairstylist like Witherspoon, it's moments like these that remind her why she loves the art of cutting hair.  
Sometimes, the most important moments in your life are the ones you don't give much thought to. That's how it was for Candace Witherspoon back when she was braiding hair in West Africa. At the school she attended in her younger years, all students were required to wear their hair braided back, and Witherspoon was the perfect person to go to for a quick style.
When she moved to Indiana for high school, her talents were quickly outweighed by her own self-doubt. Surrounded by many other straight-haired students, Witherspoon changed her definition of beauty to one more eurocentric. Witherspoon spent ages six to twenty-three with relaxed hair, sometimes even doing it herself. By the time high school came around, she altered her original methods, and instead, hid her tightly coiled curls behinds hair extensions that stretched to her waist. 
After Witherspoon graduated high school, both her and her aunt made the move from Indiana to New Jersey. 
"I was only nineteen and I didn't want to be a nurse or a doctor — the careers you are expected to take," Witherspoon explained in an interview. "And my aunt said, 'why don't you go to beauty school?' Once I thought about it, the next week I took the bus into Manhattan, went to school, and that's honestly how my career started."
Since then, Withspoon has acted as an educator for DevaCurl and has pursued her education at DevaCurl Academy of New York, L'Oréal Academy, Ouidad Academy, Aveda Institute and Keratin Complex. Her hard work even got her published in Allure, Marie Claire, New York Post, Refinery 29, Dove, Mic, Self Magazine, Oprah Magazine, The Atlantic, and Byrdie. Currently, Witherspoon works at DevaChan Salon in SoHo.
And still, despite all of Witherspoon's success, she has still struggled with her own self-confidence. It wasn't until one morning that she looked in the mirror and decided that she no longer wanted to straighten her hair. She went even farther than nourishing it back to health and made the big decision to cut it all off.
"I had a friend that got me an appointment with a barber in Brooklyn, but you see, there is a  difference between going into a salon and going to a barbershop," Witherspoon remarked.
Typically, a stylist will make suggestions for a style that will flatter their clients. Most people that go to barbers look for short and traditional haircuts. Barbers will ask you how you want your hair to look without giving much feedback. 
"So here I was for the first time, this tall person with a short haircut, being rushed out of the shop hysterically crying. But once I went through the emotions, I learned to love myself because once you do that, it doesn't matter much about what anyone else thinks."
Because of this experience, Witherspoon learned to have more compassion towards her own clients. Recognizing that each person is going through a journey of their own, she often tells her clients that it's okay to cry after a change is made to their hair. 
Even though it took a big chop for Witherspoon to truly like how her hair looks, she wants clients to know that not everyone needs to cut their hair to feel better about themselves.
"Everyone's version of drastic is different. You have to remember that your drastic might be three inches, but another person's drastic change might be a big chop."
Over the past year, more and more people have undergone the big chop, aka cutting off most of their hair in an attempt to embrace their natural texture. Many celebrities like Lupita Nyong'o, Viola Davis, Issa Rae, and Keke Palmer have gone through Afrocentric chops to learn what their natural curl pattern is and have a better understanding of how to care for it right from the start. 
 While a big chop or a color change might appear as the aftermath of a mental breakdown for many people, to others, it's just a way of fully expressing themselves.
"My hair, for me, is freedom. I love to be free and every sense and I'd never want to hold myself back." Witherspoon proclaimed. "Hair is not about hair, it's not. It's about so much more than hair, and then it's about hair."
By this, Witherspoon hopes that clients can find the mental headspace in which they want to make changes to their hair before going through with it.
"You can give the client the greatest hair cut of their life, but without a real understanding of the deeper meaning, there may be no connection or power behind the change."
Overall, Witherspoon truly enjoys spreading love and teaching her clients to embrace their self-confidence. Because whether we care to admit it or not, we are all struggling in some shape or form. 
"I try my best so that whoever sits in my chair, I'm giving them positive energy," Witherspoon admitted. "Some people really just need reassurance from someone else."
Candace Witherspoon is starting her next journey by opening her own eponymously named salon on November 1st. It is located on 27th Street, between 7th and 8th Avenue on the second floor.
Leave a Comment
About the Contributor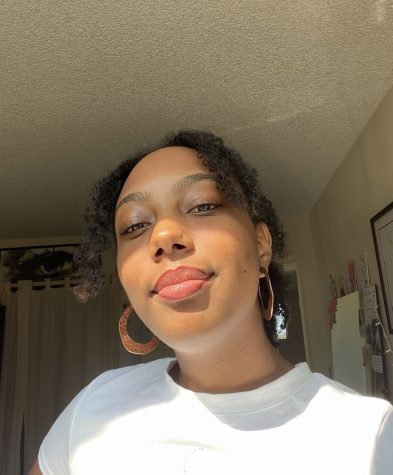 Rayiah Ross, Social Media Manager
Rayiah Ross is a senior majoring in digital journalism and minoring in creative writing. She has a focus on cultural criticism and social commentary.