The Weekly Feed: 11/7 – 11/14
Reading Time:
2
minutes
Feeling overwhelmed post midterms? Marymount is hosting Mindful MMC, a four week meditation course for free where you can learn to reduce stress and better handle life's challenges with meditation, as well as support from your peers attending. Mindful MMC will take place Thursday October 31, November 7, November 14, and November 21 at noon in the Multi-Faith center. For more information or to sign up, email [email protected].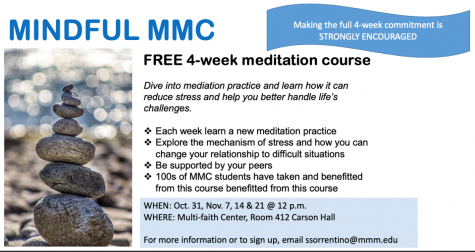 Do you want to get learn how to fight back against social injustice? Come to the Social Injustice Talkback, where four social justice ambassadors and Marymount students will be teaching you how as the conclusion of a five week long program at Marymount that explores issues of social justice. Light refreshments will be provided! The Social Injustice Talkback will take place on Friday, November 8 from 11:00 AM to 12:30 PM in the Regina Perrugi room.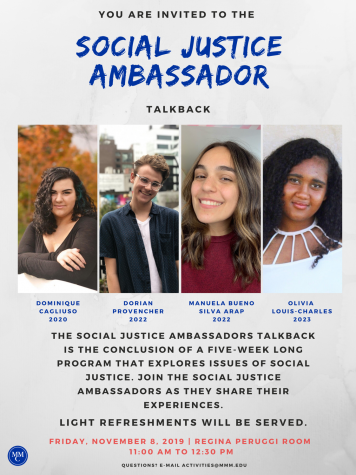 Don't forget to sign up for Alternative Winter Break! This amazing opportunity offered as group trip by Marymount Muscle during winter break will focus on the legacy of Martin Luther King with MLK Day of Service. The weekend program will take place Thursday January 16 through Monday January 20. Questions? Email [email protected]. Passport eligible.
The Weekly Feed is brought to students from Student Affairs via email every Thursday. Check your email for more information and events happening this week.