Hidden Gems Around MMC
Reading Time:
2
minutes
What do you do when you find yourself wandering around campus waiting for your next class? While Marymounts' campus provides lounges, cafes, and an outdoor space, sometimes the two hour lull can drag on for what seems like five. Lucky for Marymount students, the greatest city is right outside the door.
When the dining hall just isn't doing it for you on your lunch break, stop by Ko Sushi on 70th and second avenue. The lunch special bento box can start at as low as $11 for delicious sushi and any sides of your choice on the luncheon special. Ko is a simple and calm environment that is laptop suitable, making it the perfect place for a quick working lunch. 
For all the caffeine crazed college students, 787 coffee on 70th and first avenue will give you the afternoon fix you need with a student discount. The coffee served at 787 is one of a kind in origin and in their signature latte, the iced Coquito latte which the shop describes as "traditional Puerto Rican holiday drink turned double shot latte, coconut milk, evaporated milk, condensed milk, and love." The food menu is also a must try with their breakfast tacos and empanadas. 
On 74th and third, a new location of the thrift store Second Street, has opened up for a quick look around between classes. Sustainable fashion and affordable prices, along with a great chance to find the vintage piece you have been on the hunt for. With locations all over the city, the new UES store is sure to bring amazing vintage finds to our neighborhood. 
A fan favorite for between class time is Shakespeare and Co. located on Lexington avenue, across the street from Hunter College. The environment is perfect for eating, studying, getting new books, or even just browsing the shelves full of any book you could think of. It is the perfect escape for any student looking for a quick respite. 
Marymount is in the heart of the Upper East Side, so as students, the options are truly endless. If these places don't check all the boxes on your list, walk two clocks down a different street and maybe the next best hidden gem is waiting to be found.
Leave a Comment
About the Contributor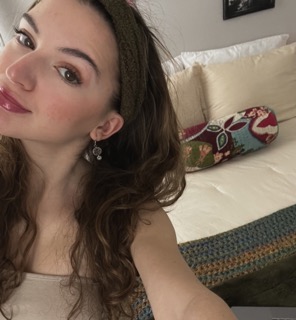 Elliott Case, Editor in Chief
I'm Elle Case, the Editor in Chief here at the monitor! I am studying Journalism and Communications and can't wait to see where this year takes us....