Little Amal walks through NYC
Reading Time:
2
minutes
When 12 foot tall Little Amal stepped into JFK airport on September fourteenth, she was embarking on the beginning of her journey through New York City. This September, Amal will travel through all five boroughs of NYC to spread her message. Marymount Manhattan College students in the climate activism class got a first hand look at the experience on September fifteenth when Professor Serafin traveled to Grand Central Station when Amal made her way through.
Amal is a ten year old refugee from Syria who has been traveling around the world since July of 2021. Covering twelve countries, Amal has been welcomed by people of all backgrounds and knowledge of why she walks. 
The class was collectively a bit skeptical when Professor Serafin told the students about the plan for the day with questions like "are we going to be back in time from the puppet show?" The class soon was able to see and understand first hand how much more this was than a puppet show. 
At the event, people were waiting as the Resistance Revival Chorus set up on the stairs outside the Apple store in the station. It was a bit past one PM when the first sighting of the brilliance of Amal was seen coming out of the hallway into the grand lobby of the station. With the soft humming of the chorus, the crowd became entranced by Amal, following her every move.
The experience had the class enthralled and compelled to learn more about her journey and how they, as young journalists, can make meaningful efforts in their reporting. 
Towards the end of the movement the energy in the crowd of people surrounding Amal was that of hope, peace, and community that all shared a beautiful piece of art, but also a message that was very much needed. As the chorus ended their set with an empowering selection of uplifting spirits, Amal made her way out through an exit under an American flag. A symbol of freedom, peace, and justice for all. This beautiful statement showed that young people like Amal are fighting every day to get those qualities, but the obstacles that are faced every day will continue to hinder them on their journeys. 
Amal will be in Manhattan until October second making a statement and being welcomed by all who see her standing twelve feet tall and powerful. Walk with Amal on her journey, get involved, and be aware of the issues at hand. 
Amal: https://www.walkwithamal.org/about-us/little-amal/


Resistance Revival Chorus: https://www.resistancerevivalchorus.com
Leave a Comment
About the Contributor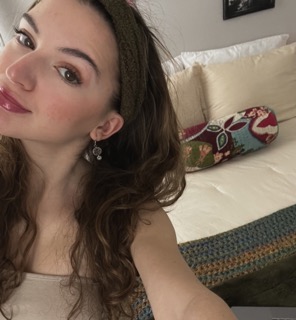 Elliott Case, Editor in Chief
I'm Elle Case, the Editor in Chief here at the monitor! I am studying Journalism and Communications and can't wait to see where this year takes us....