5 Ways to Treat Yourself if You're Single this Valentine's Day!
Reading Time:
4
minutes
So you're single and Valentine's Day is just around the corner. Sitting alone in your room doesn't sound fun but neither does third wheeling your bestie and her boyfriend. Here are 5 fairly practical activities you or your friend group can do on the big day.
Group (or solo) cycling ride

One of the best ways to clear your mind, body, and soul for your own personal benefit is through exercise. Attending a cycling class in the city, whether it's alone or with your gal pals, can not only push your limits in the best way but promote mindfulness for the week ahead. 
Marymount sophomore and CycleBar employee, Emma Smiler, is a passionate advocate for indoor cycling. "It's my home away from home" she says "It's a place to clear your head, work towards your goals, build strong relationships and have fun all in one room where you are inspired, motivated, and supported by everyone. Being able to go ride to some incredible music surrounded by people who are on so many different paths but all connected in one room is so cool to me." 
What better day than Valentine's Day to feel this kind of fulfilling high? And what better place than your favorite cycling studio?! Not to mention, many cycling places in NYC will give first classes for free or special deals if you know someone who is a member, so this would be great if you're on a tight budget. 
2. Madame Bonte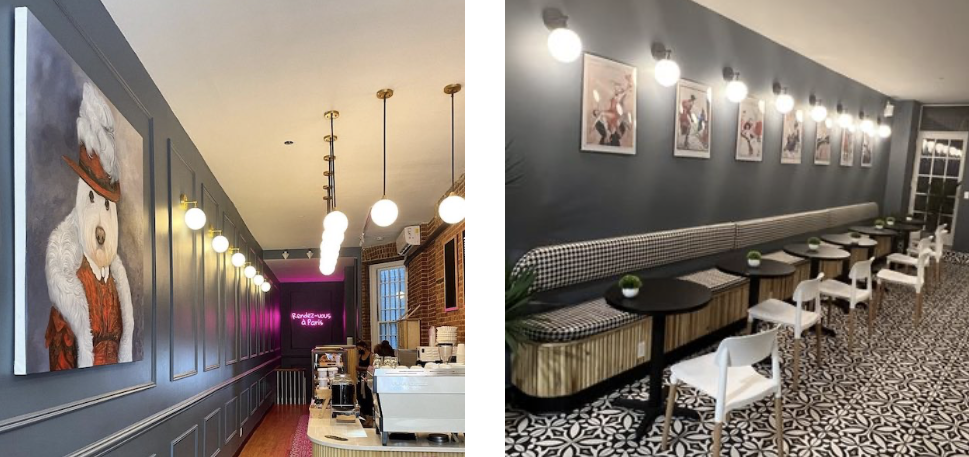 The worst feeling when you're single on Valentine's day is scrolling through social media and seeing all (and I mean all) of the couples you've ever known posting about their day. But scroll no more! Madame Ponte on 318 East 84th Street is a cute and cozy Paris themed cafe that has an entire lower level dedicated to a technology free environment. So if you're looking to getaway for a bit (without actually leaving the city of course) this is most definitely the place for you. 
3. All Pink Pier at Watermark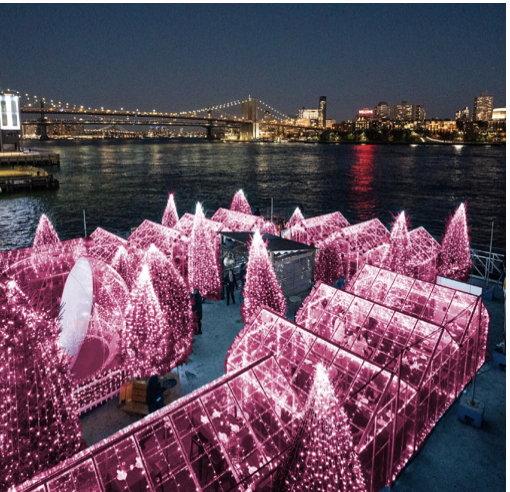 Though this experience is quite pricey, if you're looking to indulge yourself this Valentine's day, this all pink dinner experience right next to the Brooklyn Bridge would be, by far, the most extravagant way to pamper yourself. Not only do the private dining houses include fun pink foods and drinks, but it's a great space to take photos in front of eye-catching backgrounds and create a memorable shared experience for you and your friends. 
4.
Make Valentine's sweet treats with the girls and cozy up for a rom com night!
Love is a beautiful thing and what's most special about it is how universal it is. It isn't just reserved for romantically involved relationships, it's important to share your love and support with friends and family as well. If you find yourself looking for something to do on Valentine's day that isn't some big excursion or expensive conquest, there's no shame in getting together with friends for a cozy night in. Sometimes all you need is the validation that you are loved and there are people in your life that you can be yourself around. So if anything, tell your friends you love them this Valentine's day. 
Marymount sophomore Lanes Miller has some incite on the importance of friendships on Valentine's Day. "As someone who's love language is words of affirmation, I love using Valentine's Day as an excuse to hang with my pals and celebrate close and healthy friendships." 
5.

Take a trip to a museum or see a show by yourself. 
Though it can be fun to hang out with friends or family on Valentine's day, sometimes what you truly need is a date with yourself. Taking the time out of your day to visit a museum that interests you or entering the lottery to snatch a ticket to your favorite show can be some of the most relaxing and therapeutic self-care activities you can do for yourself. 
Marymount sophomore Katrina Edwards, whose favorite solo activity is seeing a show by herself, says "Self love is really important because I feel like there's so much pressure around Valentine's Day to be this big romantic thing. But really when you're younger you just get to share candy and spread the love so why can't it just be that? We have to be grateful for the people we love and the people who will always be there for us because that love is just as important as any love from a romantic partner." 
Leave a Comment