Human Runway used for Downtown Fashion Show
Reading Time:
2
minutes
On the evening of February 18th, a woman and a carpet orchestrated an event. The essence of such- artfully disheveled, an amalgamation of killer heels and domineering boots, all pressed firmly upon a soft body wrapped in polyester. 
  The night's marrow was a fashion show, the runway being Kevin Carpet, self titled "human carpet for anyone and everyone", never the aforementioned until tonight.  Carpet was rolled up in what his name entails, body concealed from view apart from a hat dubbed head and shades jutting out one end,  loafers from the other, draped across the floor of the miraculously revived Mehanata Bulgarian bar. It's a sagacious setup, born from the colorful mind of NYC based fashion designer Isabella Dipietro. A dead space brought to life with the celebratory showcase of her brand "Bella Pietro". It's the fruit of an immense labor- hours upon hours of planning and organizing and getting the word out, beaming below technicolor lights and pulsating electronica. 
   The clothes fit like paint. Meticulously torn tights and gossamer lace draped off kilter, swaying in the dim light and wrapping lanky limbs like a second flesh. The confidence of the models seeped into the fabric, a history of debauchery thick in the air. A kinetic sort of energy was present in the atmosphere, weighty with the soul of past intention. 
   Long legs draped in mesh planted themselves  with shaky conviction as bedazzled digits grasped the hips in defiance. Makeda Bergmark, New York model and self identified inimitable creature was draped in an Adam's-esque mini dress and a pair of distressed black tights to open the evening. In its entirety, the look was unkempt yet alarmingly collated, and Bergmark held it with what is best described as an immense sense of authority.  
 An almost suffocating vitality was present in the air, and with each new look that appeared the crowd roared with greater vigor. The show, just under an hour, was a blur of gracefully reworked vintage concoctions.  Pietro, formerly known as "IZZY's WORLD", once referred to her brand as its own planet for good reason, and this evening, the youth were devoured by it. All the while, carpet remained sedentary apart from the occasional wave to eager cameras. 
    The show was closed by model Chelsea Molina, an individual of intoxicating energy. Molina zealously displayed a rather unorthodox wedding look-  stalking upon the lively runway donned in a delicate veil and an intricate, minuscule corset centered ensemble. To finish the event, Molina tossed her veil into the crowd, and melted into the evening.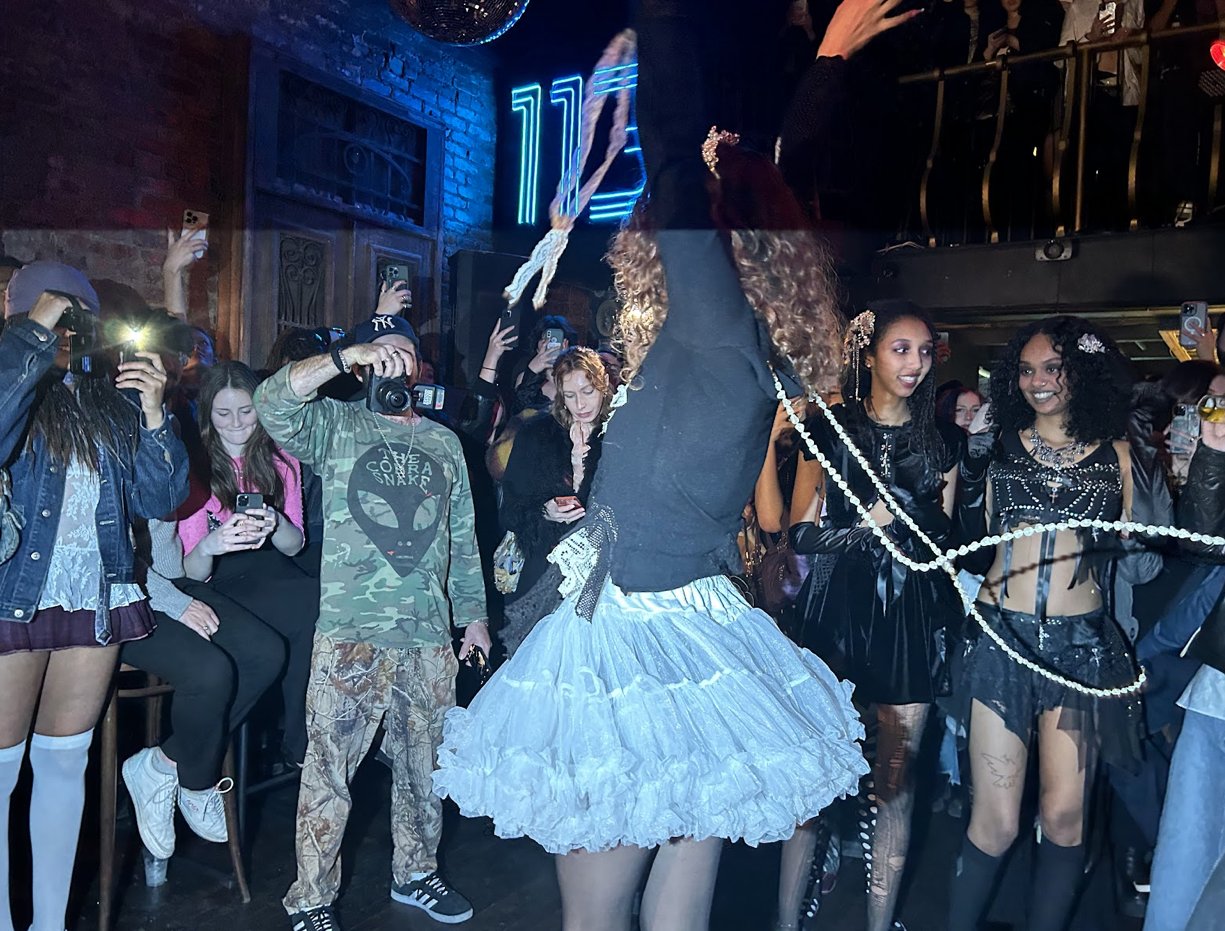 Leave a Comment