Secret Events in The City: A Guide to The New York Underground
Under the Radar Events for Everyone
Reading Time:
3
minutes
Welcome to New York City! A place in continuous hustle and bustle that never sleeps. Everything upon everything is happening here every day, especially secret events that not many people know about! From concerts, museum tours, walking tours, and wine tasting (for ages 21+ of course), the city offers events that cater to everyone.
Whatever you're in the mood for, maybe a movie? Go to the Rooftop Cinema Club! Skylawn Rooftop Bar at Embassy Suites in Midtown offers movies every Saturday and Sunday night from September 20th-October 13th. There are two showings a night with two different movies for the showings. There are discounts for students, being $18.90, and to include bottomless popcorn, the price would be $22.45.
Not as interested in movies, but love music? Go to a secret concert! Sofar is a company that hosts secret concerts all throughout the city, from Manhattan to Brooklyn and all around. Lots of touring and local bands perform in these small local places to cater to people all over the city! Just visit the Sofar sounds NYC website and apply for a ticket in the place you want to go to! I wish you the best of luck in getting a ticket to the concert you want to attend.
Do you like Madonna? She's going to be in the city! She'll be hosting a dance floor party after her show on Tuesday, September 24th from 11 pm-2 am. $5 online on the app Eventbrite and $7 at the door. Find her at 487 Atlantic Ave, Brooklyn, NY.
Do you like Snoop Dogg? He'll be here too! Wednesday, September 25th, 7-10 pm. Find him at Up and Down, 244 West 14th St. Tickets are $45 for men and $25 for women. Weed love to see you there.
Need a laugh? Want some comedy in your life? Go to the Broadway Comedy Club! Shows that entail a funny, adult-age kind of humor start at 11 pm, but if you prefer toned-down humor, go to the 9 pm show. Tickets are $5 on the app Eventbrite and $20-$25 at the door. The address is 318 West 53rd St.
Not only are there so many indoor events, but there are a bunch of outdoor events too. On September 29th in Fort Tyron Park, there will be a free Medieval Festival from 11:30 am-6:30 pm. With live performances of jousts, traditional medieval food, and interactive events, this festival will be ye old good time.
Looking for a splurged date night out with your S/O and you're 21+? Go to Sip for the Sea! Located at Central Park Zoo, you can enjoy a variety of wines and seafood. It's on Thursday, September 26th. Tickets are $200 each and $125 of those dollars are tax-deductible. Hope to sea you there!
Speaking of the sea and water, take an afternoon sail on the Schooner Shearwater! A daytime sail is $45 per person, the sunset sail is $55 per person and for those 21+ there is a wine and champagne tasting sail, each $98 per person. You need a reservation to book your tickets. The cruise sets sail from North Cove Yacht Harbor and setting sail from September 24th-October 20th. For more details, visit Manhattanbysail.com.
It's the end of September, and we all know what that means: It's spooky season! October is right around the corner, and Haunted Houses are too! Gateway's Haunted Playhouse in Bellport, Long Island is happening from September 27th-November 2nd. Tickets are $30 online and $35 at the door. For Fast Passes, tickets are $40 online and $45 at the door. Just 45 minutes away, it is located at 8 Bayville Ave, Bayville, NY, 11709. Another Halloween event is at Bayville Scream Park. 6 attractions for the price of $50, and $70 for fast passes on all 6. For 3 attractions, it's $45 and $60 for fast passes on all three. One attraction is between $24-$27. Go and get your fright on between September 27th-Nov 3rd. Between November 1-3, walk around all six attractions with a friend and only a glowstick. Bring your friends along to join in on the fun! #squadghouls. These two events may not be in NYC but they sure will be a gourd time!
Leave a Comment
About the Contributor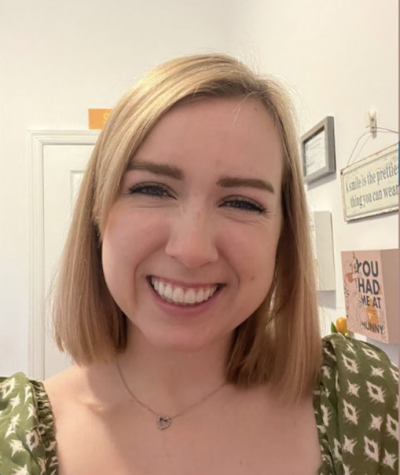 Gabrielle Fiorella, Editor in Chief
My name is Gabrielle Fiorella. I am a senior double majoring in Digital Journalism and Cinema, Television and Emerging Media with a minor in International...