Celebrity Culture is Deteriorating and Evolving Amid This Quarantine
Reading Time:
3
minutes
While many people are struggling to get by, amidst debt, hunger, and disease, countless celebrities are still thriving, and acting like what those on the outside are going through is the same as what they are going through.
Throughout this pandemic, we have come to realize which celebrities are truly willing to help in times of utter need, and which celebrities would rather sit back and provide "affirmations" of positivity and hope to help us get on with this tough journey we are all leading. We know the sentiment is there when the celebrities host a live stream, or post selfies, saying "We are all in this together" and to "stay positive", but it puts us in a difficult position seeing where they are quarantining and knowing that they are not in the same situation as us. There is most definitely a fine line between being helpful and being distasteful.
Celebrities such as Pharell Williams, Dax Shepard, and Kristen Bell have been slammed with negativity after they posted about how people should donate to these organizations and more importantly frontline responders when they are more than capable to donate themselves as well. While celebrities have been showcasing their huge mansions and chalets, people have been going off on celebrities, commenting on posts about how nervy it is for them to post things like that in times like this. The film Parasite has become a clever social media retort to these celebrities showcasing their homes. Ellen DeGeneres stated she was "going stir-crazy" in her 30 room mansion, Katy Perry is "losing track of the days" while she's stuck in quarantine in her huge home. The content that these celebrities are releasing into the world right now has made us become more aware of who they are as people.
Right now, everyone is glued to some form of technology, easily impressionable and amused, trying to escape from the horrors of the real world right now just outside the front door. For some reason, in most of these celebrities' minds, the cure to this extremely real worldwide pandemic happening right now is to rally up other celebrities and people to sing and "manifest" that the world will be alright and to "imagine" it being better. Yes, we all obviously want this quarantine to be over and this pandemic to end, but how would singing make this situation any better? Thanks again Gal Gadot for organizing some celebrities together to each sing an off-key verse of Imagine.
However, despite the insensitive content that these celebs are posting, we still come back for more. We are feeding more and more into their egos, no matter how many negative comments each post they make gets. We are feeding the fire. If we have to resort to watching their antics, it would be nice if we at least received content that made them seem like normal human beings. Instead of them trying so hard and in a fake-ish sense to connect to the people, show your true selves. And no I don't mean celebrities going without makeup during this quarantine. News flash, all girls are doing that, no big shock there. Give us videos of you playing with your pets, playing the piano, etc. Now I am not saying that every celebrity falls into this category of hurting more than helping.
Celebrities such as Ryan Reynolds and Blake Lively have been donating money to organizations in need. Jimmy Fallon donates money to a new organization after each at home show he hosts. The content I have come to enjoy during this is what the world knew and experienced before this pandemic, such as Jimmy Fallon still doing his show each night, just from home now, of course. Musicians have been holding concerts on Instagram Lives for fans that had to miss out on their concerts this year or even just for fun and some entertainment. Joshua Bassett, John Legend, Chris Martin of Coldplay, and Josh Groban are some of the few musicians partaking in this.
The iHeartRadio Music Awards had to be hosted virtually and many musicians got in on performing, with all proceeds going to COVID-19 relief. It just saddens me to see that not all celebrities are created equally or have the same ideals that would help others like certain celebrities do, especially in these tough times. My perspective on a lot of these celebrities has changed and will be changed after this pandemic is over.
Leave a Comment
About the Contributor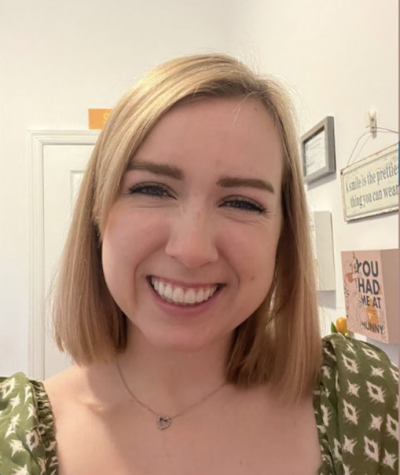 Gabrielle Fiorella, Editor in Chief
My name is Gabrielle Fiorella. I am a senior double majoring in Digital Journalism and Cinema, Television and Emerging Media with a minor in International...