Morning Star Restaurant Stealing Dining Dollars
Reading Time:
4
minutes
Over the last few weeks, students of Marymount have begun to notice that they have strange charges coming out of their dining dollars account.  These charges are coming from one of MMC's select restaurants that students can use their dining dollars at, Morning Star Cafe. Students have noticed much larger charges after a charge for food they actually ordered, as well as charges on days when they did not order at all.  I spoke to multiple students and an RA, all of which will be left unnamed.  
Student 1: "Unfortunately I'm one of the many students that Morningstar took charges from. I was alerted to it by some of my friends who also go to MMC because of how quickly our accounts seemed to be decreasing. When I looked at my financial activity, I realized that there were additional charges either on top of charges from when I ordered or on days that I'm positive I did not even order from Morningstar. Just a couple of days ago ,the day I learned this was happening, they charged me my bill of $39 and then made an additional charge of $50 right afterwards. The next day, I saw that they had charged another $46. I'm thankful that they have not been doing this to me so many times that my account was drained, but several other students have lost their entire accounts or even gone into the negative because of this. 
I live at 55th. I definitely felt really frustrated, since it was just such an obviously awful thing to do to college students. It felt like they were taking advantage of the fact that many of us are new to the city and aren't as financially protected as a bank or some sort of financial union that other cards are connected to. As far as I know, people who used other methods of payment have not had this issue. I've stopped ordering from Morningstar, and I told everyone I could about what was happening since almost every time if they were a student who ordered from there, they suffered the same problem." 
RA: "Residents should check their dining dollars transactions via their internet browser. They can do so at this link: [https://secure.touchnet.net/C21015_oneweb/Account/LogOn] where they will then log into their Touchnet ID account. After logging in, they should click on financials which will open a drop-down bar. Then, click on transactions and approve after 30 or 60 days. This will show residents their individual transactions. If after looking at their transactions, the resident finds possible fraudulent charges, the resident should email [email protected] and the Center for Student Services [at] [email protected]. This is the most important piece of information, as student accounts and the Center for Student Services are the ones who can help with fraudulent charges, not anyone else.  Below is a direct quote from the MMC website about fraudulent charges: 
'Students are responsible for all charges to their account and are encouraged to frequently check their usage and balance.  If a student believes their card and/or ID number have been used fraudulently, they should contact the Center for Student Services for a list of charges to review. The report can only be investigated up to 4 weeks after the initial fraudulent charge. MMC will investigate to the best of our ability, but cannot guarantee restitution." Since multiple residents have reported possible fraudulent charges, this investigation may take longer than usual, but I cannot really tell you how long that would take as I do not work for student accounts or the Center for Student Services. I also know this is very factual, but this is as much as I know as I am only a Resident Advisor here at the 55th Street Residence Hall. You may ask me more questions on the matter, but I cannot guarantee I have the answer (or at the very least, I may be able to point you towards someone who does have the answer).  But, I hope this helps! As an RA it would be immensely helpful to mention that residents should contact student accounts and the Center for Student Services if they notice any fraudulent charges made to their account. It's important that residents reach out to the right people so that they can be helped accordingly!" 
Student 2: "I was in my club rehearsal on Friday night and another student (Elisabeth Nordeen) told us to check our transaction history on our student accounts because she and some others noticed that Morning Star had been posting fraudulent transactions on our accounts.  I checked and personally unless a couple of these purchases were legitimate, I lost $299.75 from fraudulent charges on my account that I hope and expect to get refunded.  I honestly kind of expected it.  My last few experiences AT the restaurant were strange, to say the least.  The one time, the waiter was taking shots with customers at another table.  And the second time, we were outdoor dining (as we always do) and the waiter brought both my friend and I the wrong checks.  They didn't have the food we ordered on them, but rather the same food my girlfriend ordered (which was different from what we ordered, and was the most expensive of the three bills). I'm hoping that the Center for Student Services takes a quick initiative to refund us for our lost funds. I also hope that the school attempts to find another dining dollar restaurant in Midtown East near 55th, whether they keep Morning Star or not.  Cooper Square, where I lived last year, my sophomore year, has both Heavenly Market locations and Kitchen Sink. 55th has only Morning Star easily accessible, and delivery available from Midnight Express, which I have had much more pleasant experiences with. I think it would be very worth the school finding more dining dollar locations, especially now, when the cafeteria at school isn't open and the C-Store has limited hours." 
Holding this company accountable is important and the students getting refunded for these fraudulent purchases is also necessary. Marymount is working with the students and hopefully it will be resolved and a decision will be made on whether or not to keep Morning Star as an MMC student dining option. You can check your dining dollars here and report any unexpected charges: https://www.mmm.edu/student-life/dining-dollars/.  
Leave a Comment
About the Contributor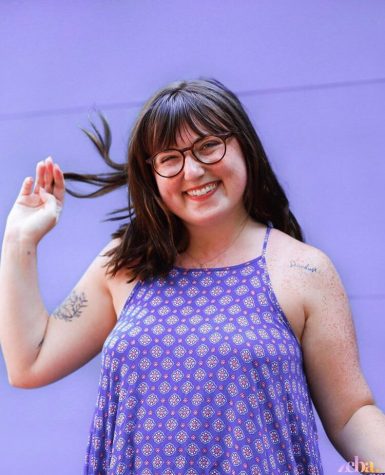 Shelby Hall, Copy Editor, Guest Writer