What to do When You're Stuck Self-Quarantining
How to Keep Yourself Active During the Pandemic
Reading Time:
3
minutes
We're all stuck in quarantine and it's common knowledge that it's not the best, but we have to make the most of it. It's better to be safe and protected rather than sick and not doing so well. So while we are stuck at home with so much free time, here's a list of activities that I am sure will prevent boredom from hitting you so hard:
1. Do a puzzle
If you have a puzzle or puzzles to do, they're a great way to spend some time and stimulate some brainpower, especially after you've been watching tv or been on social media for a while.
2. Paint
Painting is a really calming and creative activity you can partake in. Find or draw any picture you want and paint it! I know art majors are definitely utilizing their free time right now to draw and paint which is fantastic.
3. Get a coloring book
Color in a coloring book. I recently bought one and it has been very entertaining and relaxing coloring in it. Especially due to it being a Disney coloring book, but you can obviously get whatever coloring book you like!
4. Exercise
Set up an exercise routine. Getting into a workout routine will not only make your life and wellbeing feel more structured in this time of uncertainty, but you'll feel better mentally and physically, too. Every morning I do a set of pushups, sit-ups, and jumping jacks just to get my day going and I feel more refreshed. Look up exercise routines on YouTube and you could start one that feels right to you. Even going on walks/runs would be nice too, while maintaining a safe distance from people and following guidelines, of course.
5. Watch a movie
Watch some new movies or tv shows on streaming sites such as Netflix, Disney +, and Hulu. I have been watching so many throwback movies and tv shows on Disney + that I haven't seen in years and it has been great! It's a wonderful way to relax at the end of the day and wind down in the evening. My favorites on Netflix are Bojack Horseman, Glee, and Gossip Girl. On Disney +, my favorites are High School Musical: The Musical The Series, and Diary of a Future President.
6. Create DIY masks
Sewing masks has become an essential activity these days and finding old material from clothing or whatever you have access to is very helpful. One of these days within the coming week, my sister and I are going to sew masks, especially seeing as they're mandatory when out in public.
7. Cook a meal
Find new recipes to cook and bake. I will be doing a lot of cooking and baking while I am home because not only will it improve my skills that were very limited in the first place, but it will give us more delicious food options in the house. I have found many recipes I can't wait to make!
8. Pay more attention to your skin
Perfect your makeup/skincare routine if they hadn't already been before. With all this free time and no need for makeup, your skin is receiving a long break that gives it the opportunity to clear up if it has been breaking out! Face masks and moisturizers for the win! For makeup lovers, perfect your favorite looks with all of this time.
9. Videochat
Zoom calls with your friends and family members to keep connected. I know people are already doing this probably every day, but it is important to always reiterate because we need to stay connected in these tough times that we currently live in.
10. Download TikTok
If you haven't downloaded TikTok yet, I am honestly surprised, but if you just see no need for it, that's alright! It is obviously up to you. But if you do have it, you can learn dances, new recipes, try the many trends that are going around, and obviously make original content. It's just a fun, funny, and light-hearted thing to get in on and I'd say it makes you feel more connected to the outside world most times. I enjoy TikToks; not only watching them but even making them once in a while.
I hope my list of quarantine activities will help you feel less bored and a bit better than how you feel right now. Happy quarantining everybody and good luck with your boredom prevention!
Leave a Comment
About the Contributor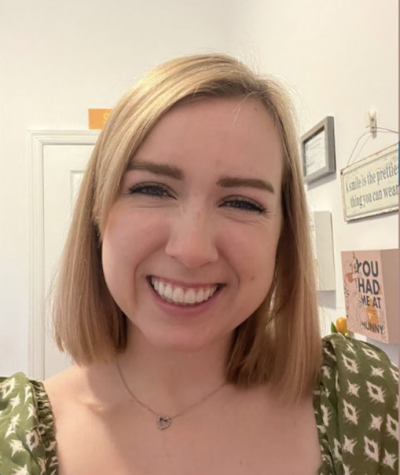 Gabrielle Fiorella, Editor in Chief
My name is Gabrielle Fiorella. I am a senior double majoring in Digital Journalism and Cinema, Television and Emerging Media with a minor in International...